Like our former Prime Minister Tony Blair and his famous "Education, Education, Education" catchphrase, I also thought repeating the same word three times in the title of this blog post had a certain resonance. You may think otherwise, of course…
Anyhow, the reason I repeated myself in such a fashion was to emphasise the fact that I have three good reasons for you to consider investing right here in the North East. And here they are:
Reason One – Bargain prices
Every property investor knows that house prices have gone through the roof in London. In other words, very few non-millionaires can afford a house or apartment there. Here in the North however it's a different story.
Whether its house prices or the after effects of the recession, it takes time for things to reach us up here in the North East. It gets here eventually, of course, but we're talking months – and sometimes years – later. Get that dam motorway up and running and no doubt things will get here quicker…
The good news for anyone reading this right now is that by the time those house prices do start going up here in the North, the shrewd buyers will already have bought up properties, meaning they'll be sitting on some tidy profits. And the very fact it hasn't happened yet means there's still time to get your act together and start looking northwards for property.
image via Investopedia.com
But maybe you don't know the North East that well, being a Southerner an' all. Well, this is where I come in. I know this area like the back of my hand. I don't just know the difference between freehold and leasehold but where the regeneration is planned and what the history of an area is. And I'll tell it to you straight too.
People have already started moving up here from the South East. My neighbour in beautiful Durham Dales is from East Sussex and has recently bought a lovely old vicarage for under £350k (they'd looked at similar properties in the South priced at more than £1 million).
Reason Two – Affordability
The Chancellor and the Bank of England are clamping down on buy to let investors. The three per cent stamp duty on second homes, introduced this April, was a bit more than a hint. Here's what it means:
Buy-to-let and second home Stamp Duty tax bands
Brackets
    Standard rate
   Buy-to-let/second home rate (1st April 2016)
£0                to £125,000
      0%
     3%
£125,001 – £250,000
      2%
     5%
£250,001 – £925,000
      5%
     8%
£925,001 – £1.5m
      10%
     13%
over £1.5m
      12%
     15%
* Properties under £40,000 are not subject to the tax. Source: HMRC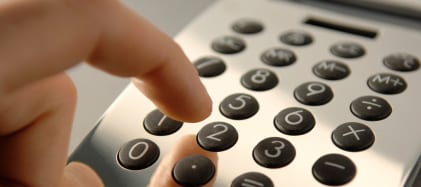 image via davidmorrisgroup.com
This will affect the South East (where house prices are highest and yields already low) by far the worst. In the North East though it's a far different story. The additional stamp duty on a £50,000 house, for instance, would be a mere £1,500 extra – compared to a £750,000 apartment in Canary Wharf that'll cost an eye-watering eight per cent (or £60,000) extra. Incidentally, you can buy a good investment property up here in the North East for much less than that that very sum.
Reason 3 – The Future
It's important when you're considering investing in an area that you look at the big picture. Does the future look promising (ie in terms of regeneration)? What's the likelihood of more – or fewer- jobs in the area?
It's important to know the answer to these questions as chances are you'll be holding on to your property investments for years to come. If you were buying shares in a company you'd do your homework – so due diligence is the watchword here.
Personally I believe the North East has plenty going for it and a promising future. But what have I based that on?
Well, we are currently waiting to see if the Devolution deal, introduced by the Chancellor, for councils in the North East will indeed come to pass. You can read more about this here: NECADevolutionProspectus – January 2015.pdf
Briefly what this deal aims to introduce is:
Responsibility for around £500 million of European Funding.
A North East Investment Fund, bringing together capital funding for economic development, transport and regeneration.
A Housing Investment Fund including funds and guaranteed loans.
Plans for investment in major transport infrastructure.
The creation of Transport North East – an integrated public transport system with connections to Newcastle International Airport.
New powers to help North East business to grow via a North East Business Growth Hub.
There are already some great infrastructure schemes underway including a new bridge over the River Wear at Sunderland (and which I'll talk about in a future blog).
image via MakeitSunderland.com
The planned devolution powers and investment will enable the North East to expand faster, making it extremely attractive for both new businesses and inward investment.
A recent article, in one of the local newspapers, shows great promise for the engineering sector in the North East, resulting in increased job opportunities and more competitive wages.
The article reveals that in terms of automotive, rail, aerospace and defence industries the North East has attracted more start-ups and seen more growth than even London.
Based on a report compiled by engineering analysts Nixon Williams, it shows that between 2014 and 2015, the number of engineering businesses in the region jumped by 17.6%, from 595 to 700. This is mostly down to multinationals such as Nissan, Hitachi, Komatsu and Caterpillar all attracting engineering start-ups to the area.
Conclusion
I am positive the North East is going to improve significantly. It has already moved from the days of traditional heavy industry and coal mines to a more modern economy and undertaking a number of important infrastructure projects. Jobs will be created and housing needed both to buy and to rent.
Actually, the future for the North East has never looked so good.